3 Sustainable Interior Design Strategies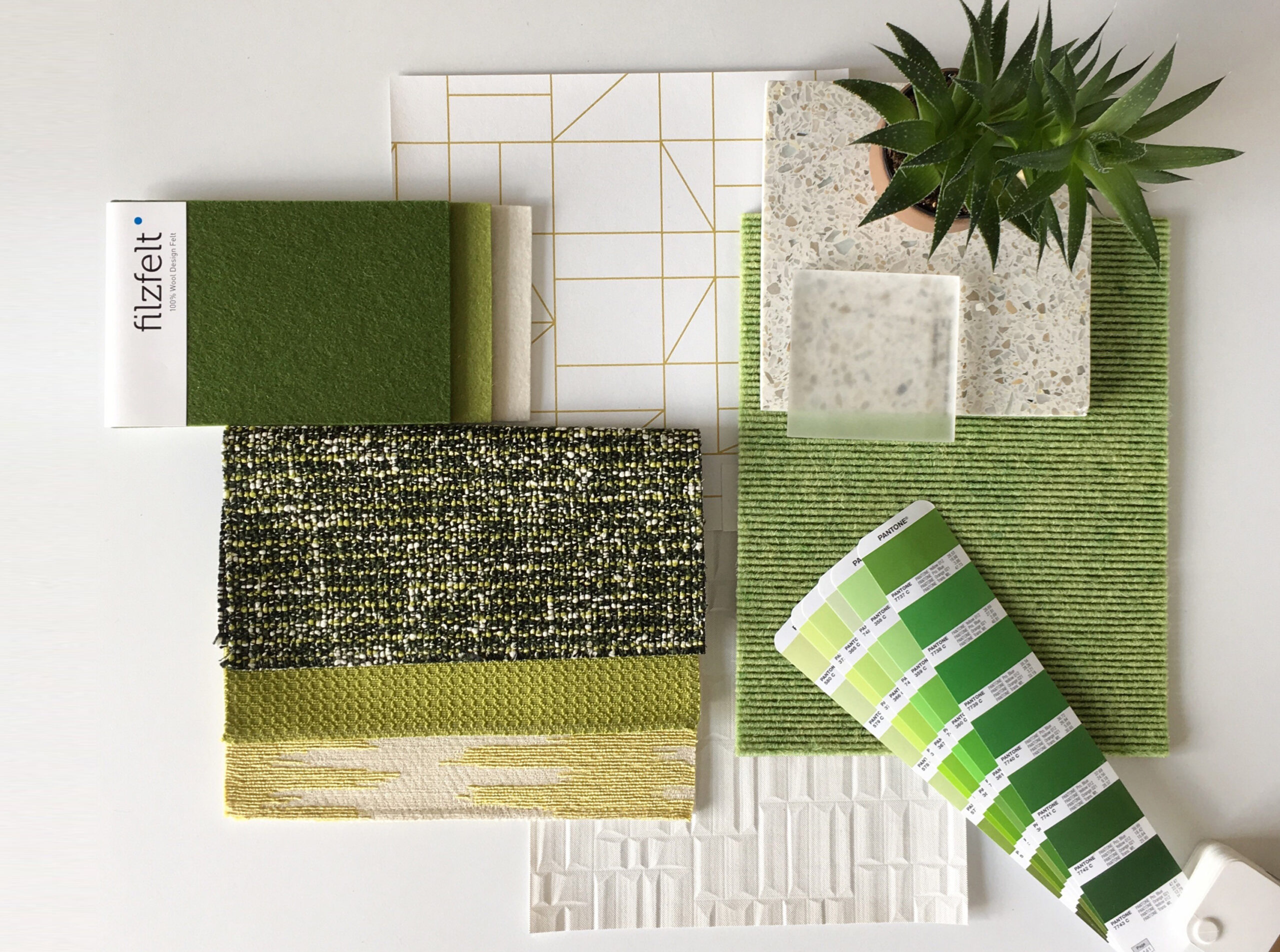 Sustainability is an important part of every building project. With buildings accounting for nearly 40% of carbon emissions, designers and owners have a responsibility to the planet.
While "sustainable design" usually conjures images of solar arrays and green roofs, interiors can also help reduce a building's carbon footprint. By carefully vetting materials, you can reduce embodied carbon levels and create healthier environments for the building's occupants.
In this article, we will discuss three ways to promote sustainable interior design:
Consider material life cycles
Source materials responsibly
Utilize recyclable (and recycled) materials
After reading, you will be better prepared to discuss sustainability with your design team, helping you achieve a space that minimizes negative environmental impacts and benefits occupants.
Sustainable Interior Design Strategies
1. Consider Material Life Cycles
Long-lasting, durable materials are at the heart of sustainable interior design. Materials with a short life cycle often end up in a landfill, especially flooring. Sheet vinyl needs to be replaced every 20 years and Vinyl Composition Tile (VCT) every ten years, depending on the quality of the product and foot traffic.
These materials also require constant maintenance, including the use of hazardous wax sealants. In comparison, low-maintenance materials like porcelain tile or polished concrete can last over 40 years. Terrazzo can even last nearly a century with proper care.
Every material has a lifecycle, including lighting. Energy-efficient LED lights last much longer than fluorescent bulbs, helping reduce a building's energy consumption and material waste. Often, materials with a longer life cycle have a higher initial purchasing price.
Although it is tempting to use inexpensive materials with a shorter life cycle to reduce construction costs, this decision will likely add to the long-term expenses of building operation. Higher quality materials benefit both the planet and your wallet.
2. Source Materials Responsibly
Along with a material's life cycle, think about sourcing and production. "Embodied carbon" refers to the energy consumed during a material's production, including the energy consumed during mining, manufacturing, delivery, and installation.
Sourcing locally is one of the best strategies for reducing embodied carbon emissions.
A material produced in the US will have a smaller carbon footprint than a material produced overseas simply due to shipping. Regional or local products will have an even smaller footprint, making them the best option.
For occupant health, a product's chemical makeup is equally important. Designers frequently refer to the "Red List," which outlines harmful chemicals to avoid. To find Red List free products, designers can use the International Living Future Institute's (ILFI) Declare Label, which transparently outlines product ingredients for several materials, including flooring, adhesives, and furniture.
3. Utilize Recyclable (and Recycled) Materials
Interiors face plenty of wear and tear, and some materials need to be replaced. However, interior designers can help reduce material waste by choosing recyclable products.
Many carpet companies offer recycling services that spin old fibers into new products. Typically, building owners must pay for the expense, but some manufacturers are starting to offer these services for free.
One carpet manufacturer, Interface, takes these efforts further by recycling materials like fishing nets into carpet fibers.
Other innovative companies make materials from recycled plastic. J&J utilizes recycled plastic bottles for their Kinetex flooring line, a durable and low-maintenance carpet tile product often used in offices and schools. Each carpet tile of Kinetex is made from 27 recycled plastic bottles.
Plastic can also make acoustical felt ceiling panels, like those found in the Tuesday Agency. Recently, furniture manufacturers have been joining the recycled plastic trend. For example, Emeco partnered with Coca-Cola to produce the Navy 111 Chair from 111 recycled Coke bottles.
With more manufacturers prioritizing sustainability, the options for recycled materials are immense.
Ready to Learn More?
Sustainability is not limited to a building's exterior. Interior materials also contribute to a building's carbon footprint.
By considering material life cycles, sourcing responsibly, and utilizing recycled products, you can help mitigate environmental impacts. These strategies also benefit occupants and help you reduce the long-term costs of building ownership.
To learn more about sustainable design, read about building verification systems and how they can help you achieve a high-quality, high-performing building.