Which Building Certification System is Right for You?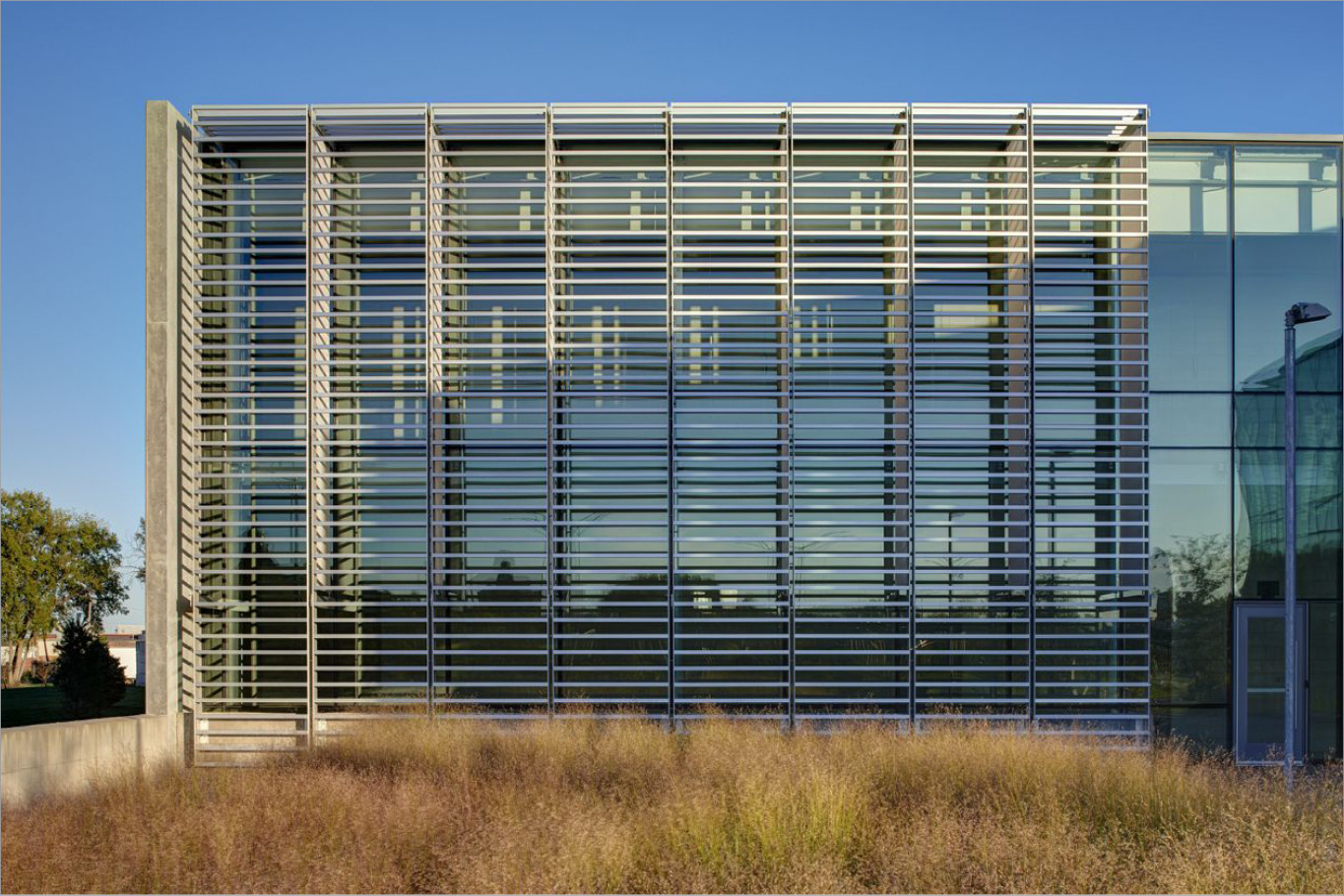 Utilizing a certification system is one of the most effective ways to achieve a high-quality, high-performing building. While some systems focus on specific metrics like energy performance or occupant health, others provide a more holistic approach to sustainability. Building certification systems also verify that your building operates as intended.
There are many building certification systems on the market. The most popular include:
Leadership in Energy and Environmental Design (LEED)
Living Building Challenge (LBC)
Passive House
SITES
Zero Energy Certification
WELL
The right certification system for your project depends on your values and goals. This article will break down each system and explain the types of projects they fit, helping you determine which works best for you.
Leadership in Energy and Environmental Design (LEED)
LEED is the most widely used green building rating system. Developed by the US Green Building Council, it provides a framework for sustainable building design, construction, and operation.
LEED uses a point system that applies to nearly all building types. Its criteria are broken into seven categories:
Location and transportation
Energy use
Materials
Water efficiency
Site sustainability
Indoor environmental quality
Innovation
Depending on the number of points achieved for the implemented strategies, buildings can earn either a Certified, Silver, Gold, or Platinum ranking.
Is LEED Right for Your Project?
LEED fits organizations that want a holistic approach to sustainability. Its criteria address all aspects of a building project, from site selection to energy consumption to occupant wellbeing. Applying LEED standards can help reduce long-term operational costs and increase asset value.
As the most popular rating system, LEED is well-known in most markets. Architects, contractors, and consultants are likely familiar with its standards, leading to a smooth process.
Learn more by reading about the factors to consider before pursuing LEED.
Living Building Challenge (LBC)
Overseen by the International Living Future Institute, the Living Building Challenge (LBC) is the industry's most rigorous measure of sustainable design. It seeks to produce resilient and regenerative buildings that positively impact the community and environment.
Its requirements are broken into seven categories known as "petals:"
Place
Energy
Water
Materials
Health and happiness
Equity
Beauty
Projects can go after one of three certification pathways: Core Certification, Petal Certification, or Certified Living. Certifications are also based on actual rather than calculated performance and occur a year into the building's operation.
Is the LBC Right for Your Project?
The LBC fits organizations with high sustainability goals that want a market differentiator. As the name implies, the LBC is truly a challenge. Pursuing a certification requires extra client participation in the design process, so it helps if sustainability is one of your organization's core values.
Living Buildings produce more energy than they use, leading to long-term operational savings. Its standards also facilitate community connection and help improve occupant wellbeing. While some verification systems "do less harm," the LBC is meant to create a positive impact.
Learn more by reading about the questions you should ask before pursuing the LBC.
Passive House
Passive House is a framework for reducing the energy needed to heat and cool buildings. Based on standards developed in the US during the 1970s, Passive House officially began in Europe in the 1990s. It has since gained popularity in the US under the name PHIUS (Passive House Institute of the US).
The Passive House framework sets requirements for thermal insulation, ventilation, airtightness, window glazing, and exterior surface area. Traditional buildings tend to leak energy and compensate by relying on the mechanical system to supply conditioned air.
Passive House buildings are hyper-insulated and airtight. The result is a highly efficient building with low energy costs.
Is Passive House Right for Your Project?
Passive House fits most building types, though smaller projects tend to best align with its criteria. The framework focuses heavily on energy efficiency and thermal comfort. If low operating costs are your top priority, Passive House may fit your project.
Passive House projects go through a two-step certification process that involves design approvals and construction site visits. Although the process can be lengthy, it mostly involves the architect and contractor, requiring less building owner input than other systems.
SITES
SITES is a certification system that focuses on sustainable landscapes. It aims to reduce water demand, provide wildlife habitats, improve air quality, reduce energy consumption, and provide spaces for outdoor recreation.
SITES provides performance measures rather than prescriptive practices. This allows you to adapt the system to a variety of ecological and community contexts.
Like LEED, SITES uses a point system, and projects can earn either a Certified, Silver, Gold, or Platinum ranking.
Is SITES Right for Your Project?
Since SITES focuses solely on landscape design, you can use it in conjunction with other systems. Often, building owners pair it with LEED.
It works well for projects with a landscape or streetscape component, like public parks, commercial plazas, or corporate campuses.
Zero Energy Certification
Zero Energy is another building certification system overseen by the International Living Future Institute. It certifies that a building:
Produces 100% of its energy on-site
Uses only non-combustible energy sources like solar and wind power
Like the LBC, Zero Energy certifications are based on actual, not modeled, performance. The project must operate at zero energy for a year before certification.
Is a Zero Energy Certification Right for Your Project?
Zero Energy Certification fits organizations that are committed to fighting climate change. Carbon emissions pose the most immediate threat to the planet, and Zero Energy Certification is an opportunity to contribute to the worldwide effort to reduce emissions.
Owning a Zero Energy certified building can be a market differentiator that demonstrates your values to your customers or constituents. It also helps you dramatically reduce long-term operational costs.
At the same time, adding a battery backup system with on-site renewable power is a great way to improve resiliency and plan for natural disasters.
Keep in mind: the LBC also results in a zero-carbon building with low operating costs. However, Zero Energy Certification may be easier to achieve for some building owners.
WELL
The WELL building certification system focuses solely on human health and wellbeing. It provides a framework for encouraging movement, facilitating social connection, and improving air, water, and light quality.
Like LEED and SITES, WELL uses a point-based system. Projects can earn points for several metrics, including:
Air
Water
Light
Nourishment
Movement
Thermal comfort
Sound
Materials
Mind
Community
These criteria extend beyond design and construction to include operational strategies. Depending on the number of points earned, projects can receive either a Bronze, Silver, Gold, or Platinum certification.
Is WELL Right for Your Project?
WELL is backed by decades of research, and its strategies are shown to improve workplace productivity, reduce sick time, and even reduce recovery times for hospital patients. The system applies to nearly any project type.
If improved workplace conditions are your top priority, WELL may fit your project. Its standards directly benefit building occupants' mental and physical health. Additionally, WELL can help boost talent attraction and retention rates and reduce long-term costs associated with absenteeism.
Keep in mind: WELL is an ongoing commitment. Organizations need to maintain WELL standards and recertify every year.
Choosing a Building Verification System
Building verification systems help you minimize your environmental impact, increase accountability, and reduce the long-term costs of building operations. Utilizing a verification system is the most effective way to ensure your project meets your long-term goals.
Each system addresses different priorities. While LEED and LBC are more holistic, Passive House and Zero Energy Certification focus more specifically on energy consumption. SITES and WELL narrow in on landscape design and occupant health respectively.
When choosing a system, carefully consider your priorities and long-term goals. Your architect can walk you through each option, weigh the pros and cons, and compare costs.
To learn more about sustainable design, read how Iowa City Public Works reduced carbon emissions and improved workplace safety.