Is Neumann Monson the Right Architect for Your Residential Project?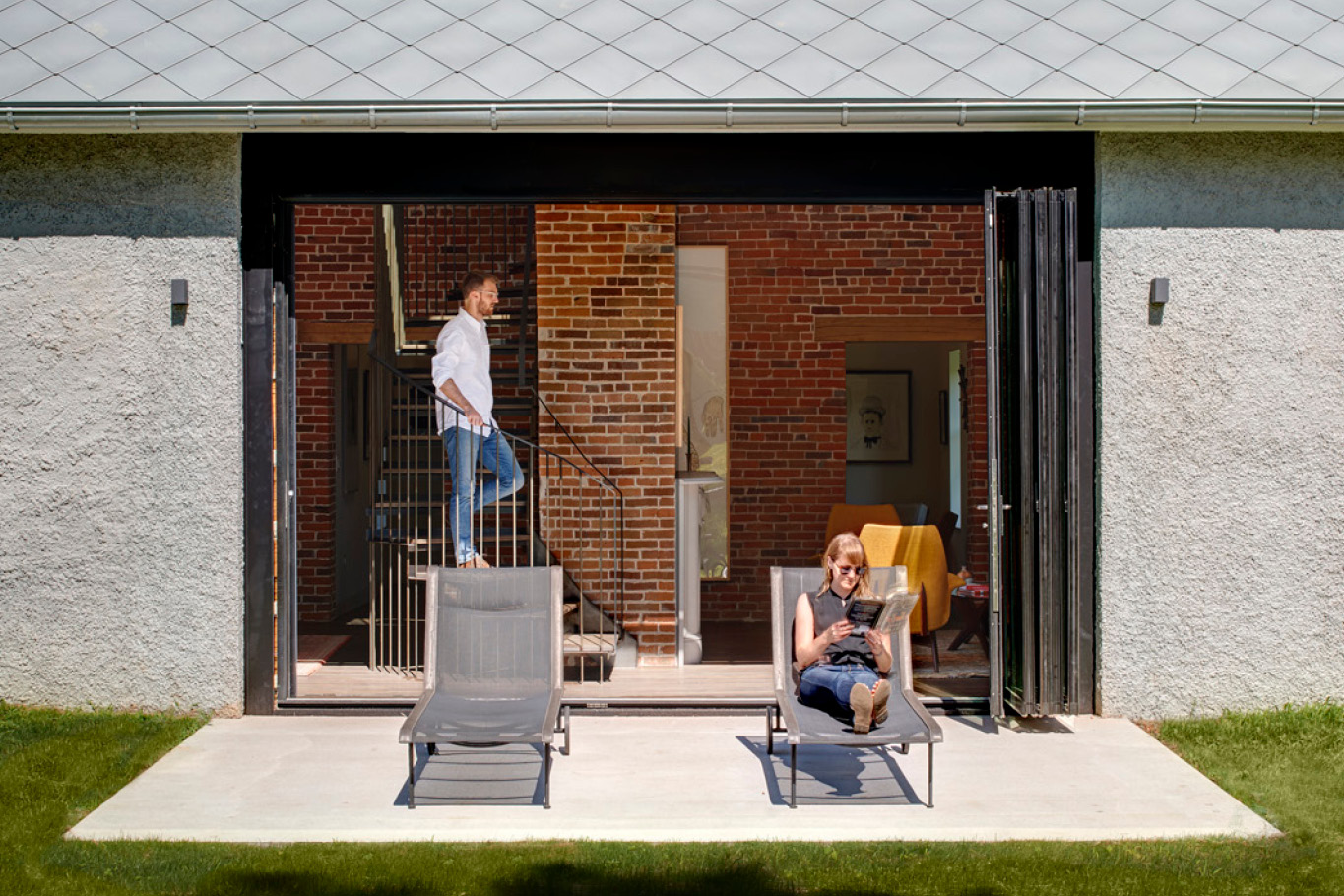 Whether you are renovating your existing home or building a new one, you are probably wondering "should I hire an architect?"
On any project, hiring an architect is a sound investment that can help you achieve a quality, high-performance home. It is also a chance to share your ideas, discover innovative solutions, and watch your dream home become a reality.
At Neumann Monson, we view residential projects as a unique opportunity to form a collaborative client partnership, but we also understand that our services may not align with every project's goals. We strive to be clear and transparent with every potential client, so you know what to expect in terms of our process and associated fees.
This article will set you on the right path by discussing:
Residential Design Process
Residential Construction Process
Typical Pricing and Fees for Residential Projects
By the end, you will know how we will work with you and how much you can expect to pay–helping you determine if Neumann Monson is the right architect for your project.
Residential Design Process
Collaboration is the heart of our design process, especially when it comes to residential projects. Typically, we work with clients who are unsure of what they want. They may aspire to build a sustainable home or a home that makes an impact on their community but have not yet figured out a design.
Our process helps you determine your needs and wants. In the beginning of our relationship, you and your family will engage in interviews and visioning workshops to determine your aspirations and make them tangible. The goal is to find innovative solutions that align your goals with your budget and create something that uniquely reflects your values and lifestyle.
Residential Construction Process
Our process extends beyond the design phase and continues into construction. Many residential projects use a design-build or design-negotiate-build project delivery method. This means the project does not go up for bid and the architect and contractor can communicate and collaborate before construction begins.
If you are using one of these delivery methods, we will work with the contractor to research materials and estimate costs and schedules. Before construction begins, our Quality Assurance team will rigorously check all drawings and specifications are communicated clearly.
This extra attention increases the likelihood that your home is delivered on-time, on-budget, and as designed. We are stewards of your vision, and our goal is to make sure it becomes a reality.
Typical Pricing and Fees for Residential Projects
Before you start your residential project, it is important to understand the fees associated with hiring an architect. In the Midwest, most single-family homes are designed by a builder as the housing market does not usually support the cost of architecture fees.
In our experience, construction costs can range from $200-500 per square foot depending on the home and the desired finishes. Therefore, a 3,000 square foot home might cost $600,000-$1,500,000 to construct. Our design fees for basic services add another 10-15%.
Whether our fees are at the low or high end of the pricing spectrum depends on several factors, including the size of your home, the complexity of the project, and the level of risk involved.
Long Term Savings
The cost of architecture fees—along with the cost of land acquisition—may place the initial, up-front cost of your home above its appraised value. However, you are likely to recoup these additional fees over time through efficiencies in both spatial and energy planning. Additionally, quality assurance reviews can reduce the likelihood of unexpected construction expenses, offering further savings.
Although you will need to invest the initial capital, our services lead to long-term benefits, including reduced utility costs and reduced maintenance and replacement expenses.
Planning Your Residential Project
We work on a variety of project types, and residential projects are an exciting chance to form a close client partnership and make a positive impact on communities throughout Iowa and the Midwest. But we understand our approach may not fit everyone's project.
Read our top recommendations for residential architects in Iowa who might better fit your project.
Often, we get involved when clients are unsure of their needs and are looking for direction. The clients who see the most value in our services are looking for someone to lead them through the entire process and help them develop a completely unique design.
To learn more, contact us, and schedule a meeting with an architect.