Happy Holidays from Neumann Monson

As we celebrate this holiday season, we are grateful for the support of our clients and partners and have made a donation to Habitat for Humanity of Iowa on their behalf.
We join Habitat for Humanity in their belief that everyone should have a simple, durable place to live in dignity and safety. This year's holiday card celebrates this belief by highlighting a few Neumann Monson projects that Iowans call home.
Please enjoy the artwork from this year's card—created by our own Jill Colbert—and as always, Happy Holidays from all of us at Neumann Monson.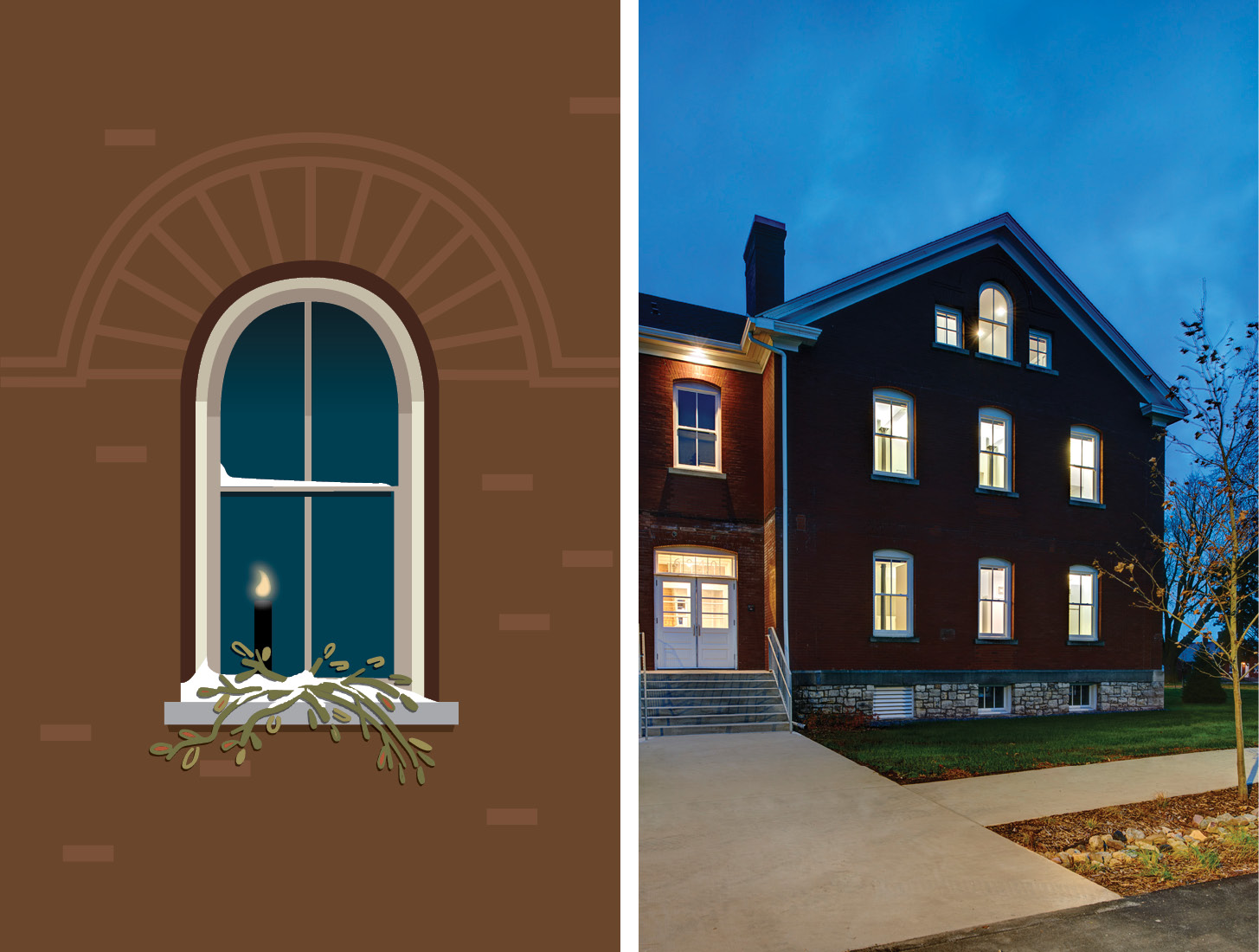 Fort Des Moines
Completed in 2018, this adaptive reuse project in Southeast Des Moines transforms a historic military base into a robust, walkable neighborhood. Four army barracks and two horse stables now provide 142 one- and two-bedroom housing units for tenants at or below 60% of the area's median income.
The project counters the stigma associated with income-restricted housing by transforming durable, historically significant structures into unique places for living.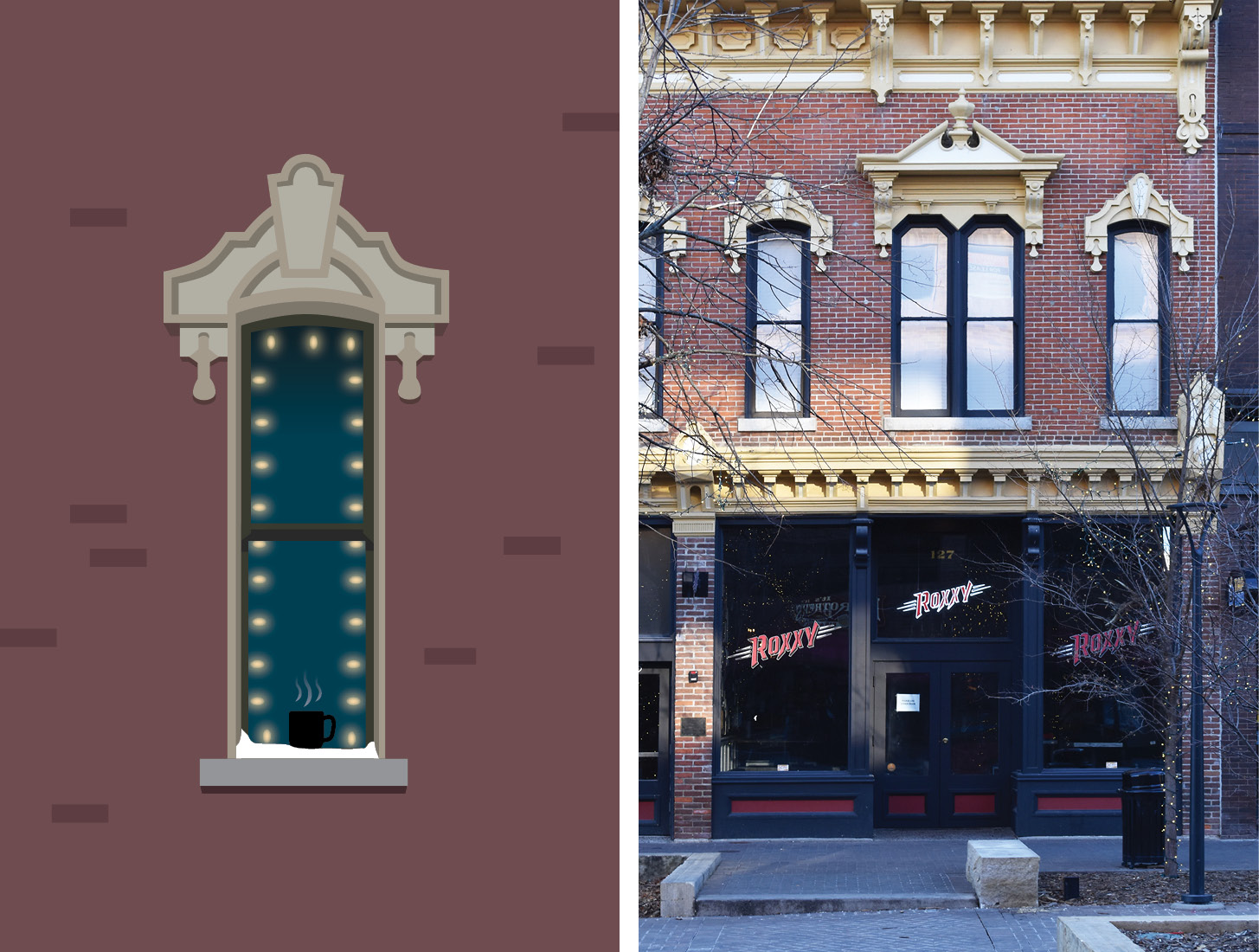 East College Street
Completed in 2022, the East College Street development preserves five 19th-century buildings while increasing density in downtown Iowa City. The original buildings were granted historic landmark status, saving them from demolition, and non-original additions were removed to make way for student housing.
The College Block Building—designed in the 1880s—features an eclectic mix of Italianate and Queen Anne architectural styles. Over the years, it has served a variety of tenants, including Martini's Bar and Bushnell's Turtle, a beloved local deli. Today, it is home to Roxxy—an eclectic, retro-themed bar and restaurant.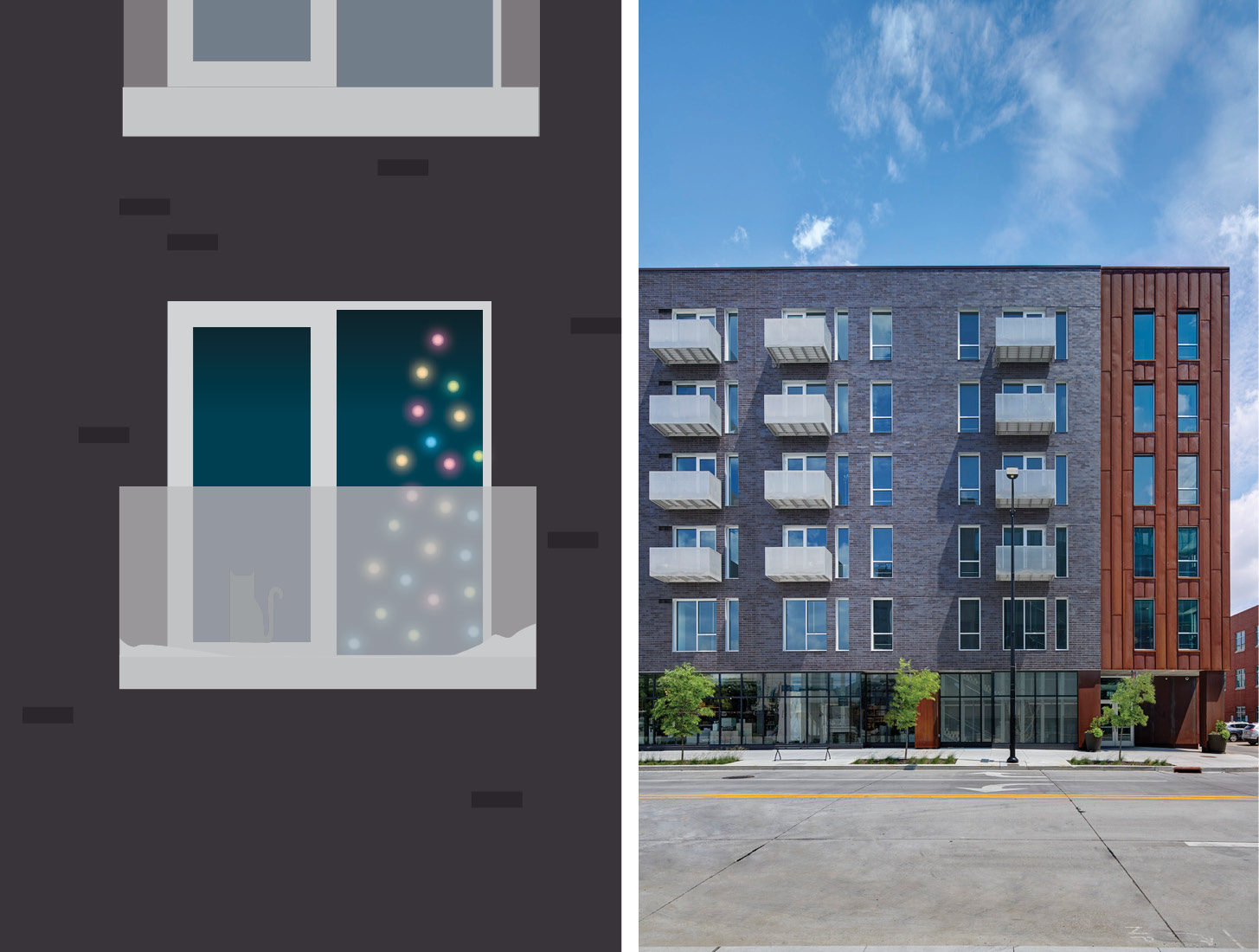 219 East Grand
This six-story mixed-use development contributes to the ongoing revitalization of Des Moines East Village. The design uses a brick and weathered-steel palette to complement the surrounding historic district.
In addition to 17,000 square feet of retail space, the building provides 98 apartments with a variety of unit types. Residents can enjoy amenities like an upper-level terrace, small spaces for group gatherings, and a semi-public green space at ground level.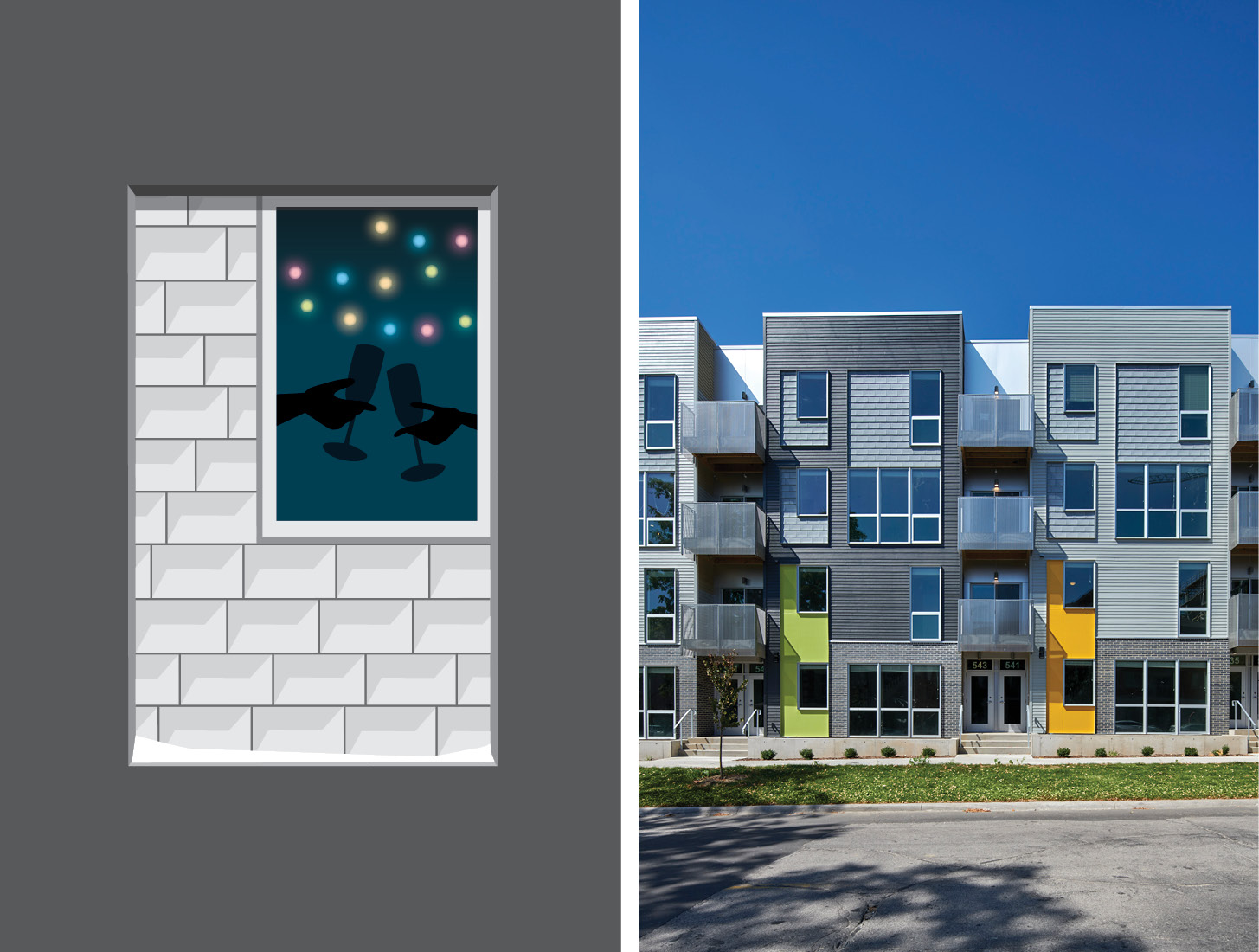 Sabin Townhouses
Located in Iowa City, the 28-unit Sabin Townhouses line a 600-stall parking facility on Harrison Street. The two structures are distinct but complementary, enhancing the streetscape and giving occupants easy access to the sidewalk and parking structure.
A collaborative effort between multiple stakeholders helped meet a variety of community needs, including affordable housing. Three units contribute to the city's Housing Fellowship for workforce housing.